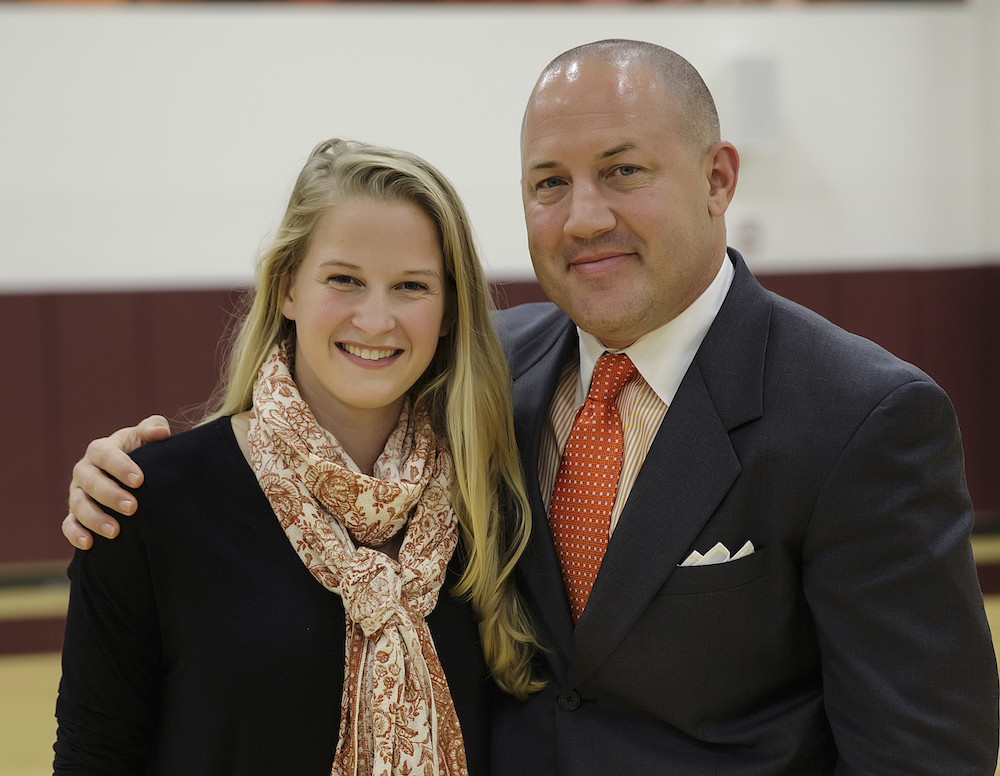 15 Nov

#MeetTheFamily: Cara Jacobson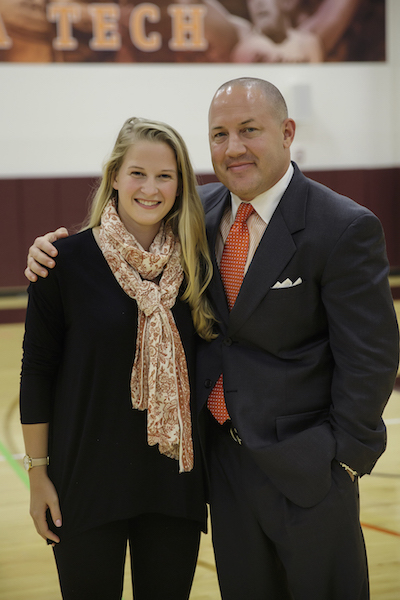 My sophomore year at Marquette I was looking for a campus job, I was still figuring out the career path I wanted to take and like a typical sophomore in college didn't have much of an idea what I wanted my life to look like after college. I played soccer at Marquette and sports had always been a big part of my life so I liked the idea of staying in sports. The most popular sport at Marquette is basketball, so, after I learned that there were opportunities for students to work at the basketball office I became very interested, interviewed, and was luckily enough to get the job.
I started the summer before my junior year working with Coach Williams in the basketball office at Marquette and things just kind of evolved over the following two years. There was a short time frame where a full time staff member had left and an administrative role was open for the summer time. I was able to take on a little larger role in the office while that position was open and for whatever reason Coach Williams and I got along and clicked. Being able to take on a bigger role and continue to work more closely with Coach Williams continued to strengthen my relationship with him.
The following spring semester I lived in Washington DC doing a fulltime accounting internship, which was my major. I'll always remember where I was when the news broke that Coach Williams was leaving Marquette, it was on a Friday as I left work after a long week of work during accounting busy season.
It was obviously a crazy time in Milwaukee as Coach Williams news broke but I was able to get in contact with a few people and were able to get an update on everything. Eventually though conversations that there was a chance I would hear from Coach Williams about coming to work with him at Virginia Tech in some capacity.
So I was very much hoping and awaiting that text message from Coach Williams, and eventually it did come. It turned out to be a blessing that I was in DC at the time because I was able to drive down to Blacksburg and meet with Coach Williams.
I didn't know much about Virginia Tech, but that didn't really matter, it didn't matter where Coach Williams was, all that mattered were the people who were there. Having not seen everyone in awhile and then coming to Blacksburg was great to see everyone. It was amazing how much it felt the same the second I walked into the office at Virginia Tech, even though it was a completely new place for me.
I think the people are what made the transition so easy for me, it was the first time I moved away from home, so I was a little nervous at first, but it was easy because of the people were familiar and our staff was so close from the start. It just felt like we jumped in from right where we left off. It says a lot about Coach Williams that so many coaches followed him and much of our staff has been together for many years. Almost everyone on our staff linked up with Coach Williams early on in their career and have either stayed with him or come back to work with him again.
Coach Williams does an amazing job of bringing all the right people together to create his staff. I think one of the things that makes it easiest to work for him is that he cares about you as an overall person and gets to know you on a level more then just your work qualifications. I think everyone on our staff cares for each other beyond just a coworker relationship and that starts with Coach Williams.
With the long and hard hours that our staff puts in it's definitely not always just work, there's a lot of fun, games, and pranks that go on around the office that I think make the environment very unique. Many programs say that their group is a family, but I truly think our staff embodies that and you see that in our players as well. You can see it in the way they play on the floor and how they are together off the court.
If you're ever lucky enough to spend time with our staff in an extended period of time there's a lot of laughing, there's a lot of joking, and there is a level of comfort that allows you to feel a part of our family. It's a really special bond that everyone on our staff has and I don't think its something you're going to find many places. If that is a unique advantage that I think our staff and team has.