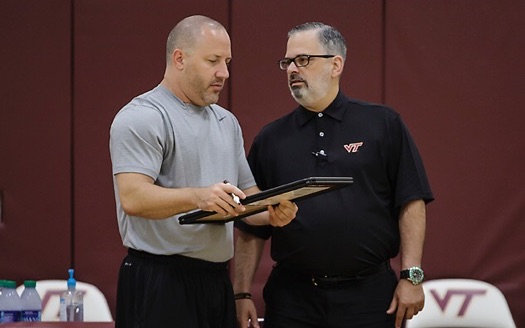 13 Jan

#MeetTheFamily: Steve Roccaforte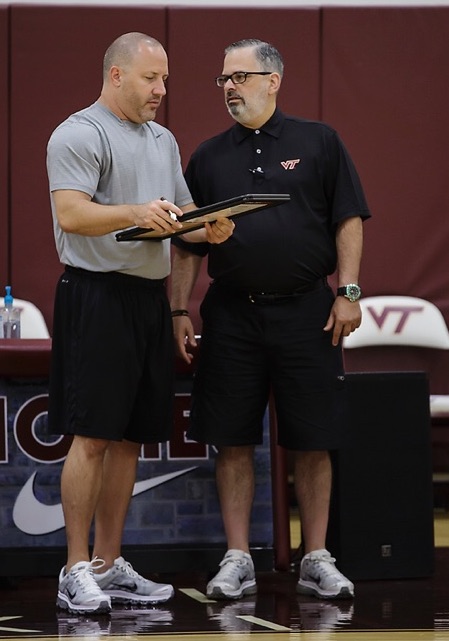 I met Buzz Williams when he was 17 and I was 25 years old. It was my 2nd year as a full time assistant and Buzz was a freshman in junior college at Navarro. I met him at a junior college jamboree where there were 16 teams at one place playing 2 or 3 games with all the coaches watching. Buzz came up to me, introduced himself, handed me a business card and asked me if I had a card, so I gave it to him.
From that day on, fall of his freshman year, I've talked to him at least one time a day for the rest of my life. Which is a long time because I'm 51 now!
We built a friendship, I was a manager in college and he was a manager trying to become a coach. You don't get a lot of help when you're not a former player trying to be a collegiate coach.
It was kind of just fate, I met him and I liked him. We stayed in touch and at that time we had 800 numbers so recruits could call for free, Buzz had the 800 line so we were talking on a daily basis and he'd ask me to send him what we were sending to recruits, we'd talk about our rosters, we'd just talk about basketball stuff. We became really really good friends, I tried to help him in every way, shape, or form, with any and every job he tried to get. Buzz just became one of my very best friends.
It was funny because at certain times because I was older than him, we would talk about if I got a job he was gonna come work for me, and that happened a few times but they all didn't work out.
But then it turned around, a lot of people don't know this, but his first year as a head coach at University of New Orleans and my first year as a head coach at Lamar was the same year!
The fourth or fifth game of the year we ended up playing each other. So we had talked and congratulated each other on our first head coaching job right after we both got hired and then about a month later Buzz calls and says "do you realize we're playing the 5th game of the year?"
When Buzz got the Marquette job he wanted me to come with him, and I wanted to go but I had a really good team returning and it was hard for me to give up the job. Again right before the team he had at Marquette that went to the Elite 8 we had also talked about me going with him. But I had lived away from my family for a year when I left Lamar and went to USF, they had just moved to Florida, and I didn't wanna do that to my family but I told him the next job I'll go with you. And the next job was here, Virginia Tech.
The thing I do know about him, I know what type of person he is, how he grew up, what type of worker he is, I know he's a family man, I know everything about him. It's a much different situation working for Buzz, recruiting for Buzz, and I probably feel more pressure than any other job I've had because it is the best league in the country. We knew where VT was when we got here, we knew where we had to get to, and I want to do a great job for him because I understand, I've been a head coach before, I know what it takes.
I've known him forever, I want to see Buzz do really well, I'm happy for him and I'm happy for us that we finally get to work together.