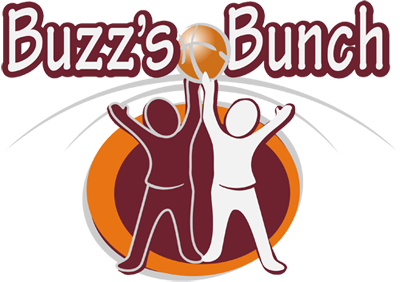 Buzz's Bunch is a non-profit organization that Coach Buzz Williams created five years ago when he was first named head coach at Marquette University.
Coach Williams created Buzz's Bunch as a way to bring together children with disabilities and allow them to fall in love with the game of basketball.  The group has evolved into so much more over the past five years.  In Milwaukee, our group of Buzz's Bunch members grew fast and we were able to create unforgettable relationships and memories. Every player, coach, and staff member has been lucky enough to learn from these children and be touched by them.   We are very excited to start a Buzz's Bunch group in the Blacksburg community, and look forward to continuing to team up with those in Milwaukee who have been on the team from the start!
Buzz's Bunch Camp
Being a member of Buzz's Bunch includes an invitation to a Buzz's Bunch camp over the summer. There is zero cost for our members. This event will include lunch, free t-shirt, and spending time with our team and staff. Additionally you can expect a Buzz's Bunch event near the end of every year. A calendar is also sent out at the beginning of the New Year featuring pictures from the past year's events.  We want to keep in touch with our members throughout the year and continue to build and nurture that relationship.
How To Join Buzz's Bunch
If you are interested in becoming a member of Buzz's Bunch, please email info@BuzzsBunch.com with the individual's name, preferred email address, mailing address, and phone number.
More on Buzz's Bunch